Editor's Note: We have updated some of the shoes on our list to reflect the latest selections for 2020. Our review is a culmination of 25 hours of research and testing of 45 different pairs of shoes.
What is Jump Training?
In this article, we will be discussing the various types of shoes that are dedicated to jumping rope and jump training, or plyometrics, at large. Plyometric exercises, or colloquially known as jump training, are exercises where we exert the maximum force of our muscles in a short time interval, multiple times in succession, to increase our power (speed and strength) long term.
Jump training is a great way to learn to move from muscle extension to muscle contraction in a single explosive motion. It is a great way to burn off excess calories, stay in shape, or most importantly, help us excel in our physical and sporting activities.
The ability to exert an explosive power at will is an incredible skill to have in a variety of sports – basketball, soccer, and volleyball to name a few.
We're not here to sell you on plyometrics, though, but rather provide you with a comprehensive and authoritative list on some of the best shoes to consider wearing when jumping rope or jump training.
It should be noted that if you are a physically sound person, jumping shoeless will enable your feet to develop exponentially, strengthening the minute but important muscles for jumping and leaping.
---
Should I Wear Shoes When Jumping Rope?
Even though a lot of fitness aficionados believe that jumping and performing exercises barefoot will improve your foot strength, wearing shoes will provide you with a more comfortable and safer experience. The pressure on your knees, ankles, and lower spine when doing prolonged jumping exercises will be offset by the support of a shoe. This will, in turn, help you train longer and heal faster.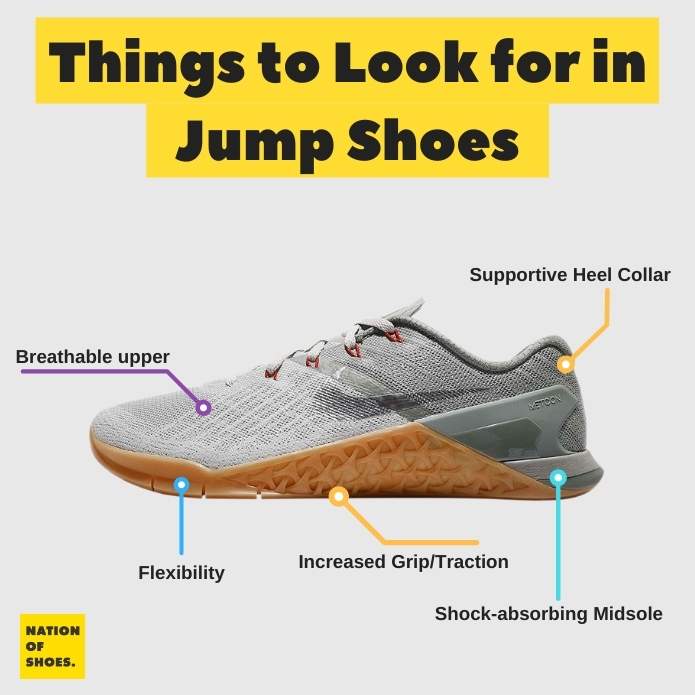 You'll often find that it can sometimes be dangerous to do jump training without shoes as you can open yourself up to unnecessary injury. As a result, we have compiled a list of the ten best shoes for jumping rope in 2020 so that you can give your feet, legs, and back, the support they need – instead of sacrificing them for faster muscle gains.
Now, onto our list of shoes that we consider to be some of the best shoes for jumping rope in 2020.
---