Shoes are the single most important clothing element that can give you long-term benefits. We live in a busy world and not everyone has the time to visit a store and test out all the shoes on display.
This is why we, at NationofShoes, have made it our mission to bring you sensible, trusted, and honest reviews for all the runners, workers, Crossfitters, and gym junkies out there. Each pair we review is meticulously field-tested for the purpose that it is intended for (that means, we won't be testing work boots at the gym and vice versa).
So, let's get kickin'!
OUR EDITORIAL TEAM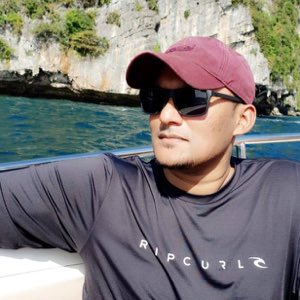 Carl Mossain, Senior Editor
Carl has been a sneakerhead ever since he can remember. He has a distinct love for shoes and running in general. Carl takes a scientific and research-based approach to educating readers about shoes and footwear in general.
Growing up, he wasn't really blessed in the genetics department and has had the unfortunate fate of being cursed with flat-feet. It had always been a major struggle for him to find shoes that fit properly and didn't hurt. Legend has it that he would spend a good few hours at the local shoe store trying to find a pair that met his stringent criteria for comfort, performance, style, and price (much to the annoyance of the staff).
When he's not writing or obsessing over shoes, Carl is a beach-junkie who loves to travel the world and frequents the waters of the Philippines or Thailand.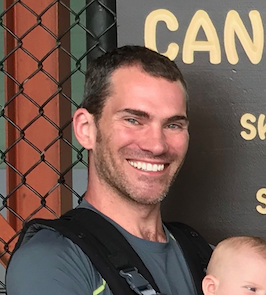 Steven John, Running & Outdoor Writer
Steven John is a writer based near New York City (after 12 years in Los Angeles, four in Boston, and growing up justy outside Washington, DC). When not writing or spending time with his wife, son, and daughter, he frequently jogs local roads and trails, bikes, paddles, and occasionally climbs mountains.
He writes for Forbes, New York Magazine, The Daily Beast, The Manual, and several other publications, and his novels can be found at www.stevenjohn.com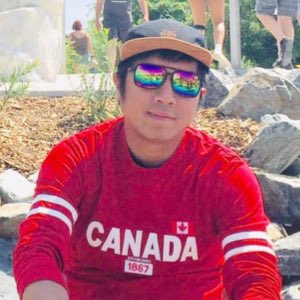 Sam Haley, Sports Writer
Sam hails from Victoria, Canada and loves to play sports like basketball and soccer. He holds a degree in Kinesiology from the University of British Columbia and writes about sports shoes and has a vicious sweet-tooth. Sam is a huge sneakerhead who loves his Jordans and also runs a side gig selling rare and collectible sneakers.
With an appetite for looking at fine detail, Sam leaves no stone unturned when reviewing and writing about shoes. He usually wears 4-5 pairs of shoes a day to test them out while taking voice notes on his trusty Galaxy. Sam also oversees product research at NationOfShoes and analyzes thousands of user reviews to get a better understanding of the shoes he writes about.
When he's not writing about sneakers, Sam loves to spend time with his family or play the XBox with his son. He's also an ardent Netflix binge-watcher who's always giving out movie/TV Show recommendations.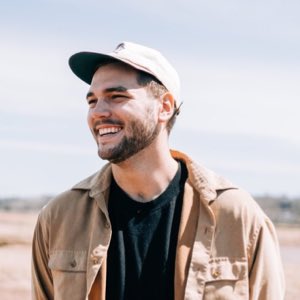 Daniel Vohra, Work-Footwear Writer
Dan is an expert when it comes to work shoes, having worked in a variety of industries throughout his life. Dan got his first summer job as a painter when he was 17 and he still remembers making the mistake of wearing his Nike to work and spilling a can of paint all over them.
Since then, he has worked a number of jobs including construction, warehousing, and even a brief stint in the oil industry. Daniel is a very dedicated and hard-working individual who now works as a cook in an upscale pizzeria. He's proud of the fact that he had started as a dishwasher in the very same restaurant a few years ago and is now on his way to achieving his Diploma in IT Infrastructure.
Dan loves to write and when he was a kid, he'd even created his own comic-strip where the protagonist was a housefly with super intelligence (seriously). At NationOfShoes, Dan is responsible for testing, reviewing and writing about work-related footwear. When he's not writing or studying, Dan loves to go camping and kayaking.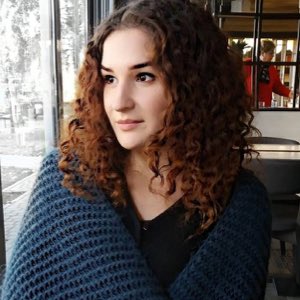 Dae Garcia, Deputy Editor
Dae is a mother of a 4-year old and she works as a Nurse for the NHS in Manchester, UK. She holds a B.Sc. (Hons.) in Nursing from the University of Central Lancashire and has also worked as a teacher assistant at UClan. When she's not busy with nurse or mommy duties, Dae loves to bake and cook in her free time. At NationOfShoes, Dae is responsible for proof-reading, fact-checking and being a general Grammar Nazi to the rest of the staff.
As accomplished a woman as she may be, Dae is most proud of being a mother and also contributes to a few mommy blogs when possible.